1939 OLDS WEBSITE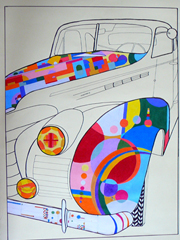 39OLDS.COM
---
1939 OLDSMOBILE 2DR 80 SERIES CLUB COUPE
---
This page is for people who enjoy antique and classic automobiles.I have been involved in the hobby of collecting and restoring these fine auto's since 1971. I will show pictures of the cars I currently have and that I am driving and working on. There will also be pictures of cars I have previously owned. I encourage any visitors to this page to submit pictures of their special interest cars and a paragraph or so about the car, and any special features or options that make the car unique. Depending on the response I will try to feature new cars on a regular basis.
---
ATTENTION 1939 OLDSMOBILE OWNERS
HELP ME PUT TOGETHER A LIST OF 39 OLDS OWNERS SO WE CAN SEE WHATS STILL AROUND. CLICK ON THE REGISTRY BUTTON TO THE LEFT TO SEE THE CARS THAT HAVE REGISTERED. IF YOU HAVE A 39 OLDS IN ANY CONDITION PLEASE SEND ME AN
E-MAIL SO I CAN REGISTER IT.
---
STOP!! DID YOU SIGN UP FOR OUR MAILING LIST?



If you want to be on the new 1939 Olds Mailing List, send an e-mail to me and put subscribe in the subject box.
New 1939 Olds Mailing List



Join my mailing list and I will notify you of new 39's that register and parts that become available!

---
BELOW ARE SOME OF THE ITEMS CURRENTLY FOR SALE ON MY Ebay STORE
---
---
---

HAPPY 100th BIRTHDAY OLDSMOBILE

The celebration is over. Oldsmobile put on a great event. There were a few thousand cars there and my 39 made it up the with no problems. Check out some of the photos I took in the photo directory below.
---
Original Oldsmobile Repair Manuals for 36, 37, 38, 39, 41, 42, all nice condition. I could not have restored my 39 without this type of manual. Inquire by e-mail to 39 Olds if interested.
---
DID YOU BOOKMARK THIS PAGE?
---